BECOME AN AMBASSADOR
If you love the Pohesia universe and want to represent our Mix & Match concept of jewelry and express your own style, join our ambassador program now! You will love it ❤️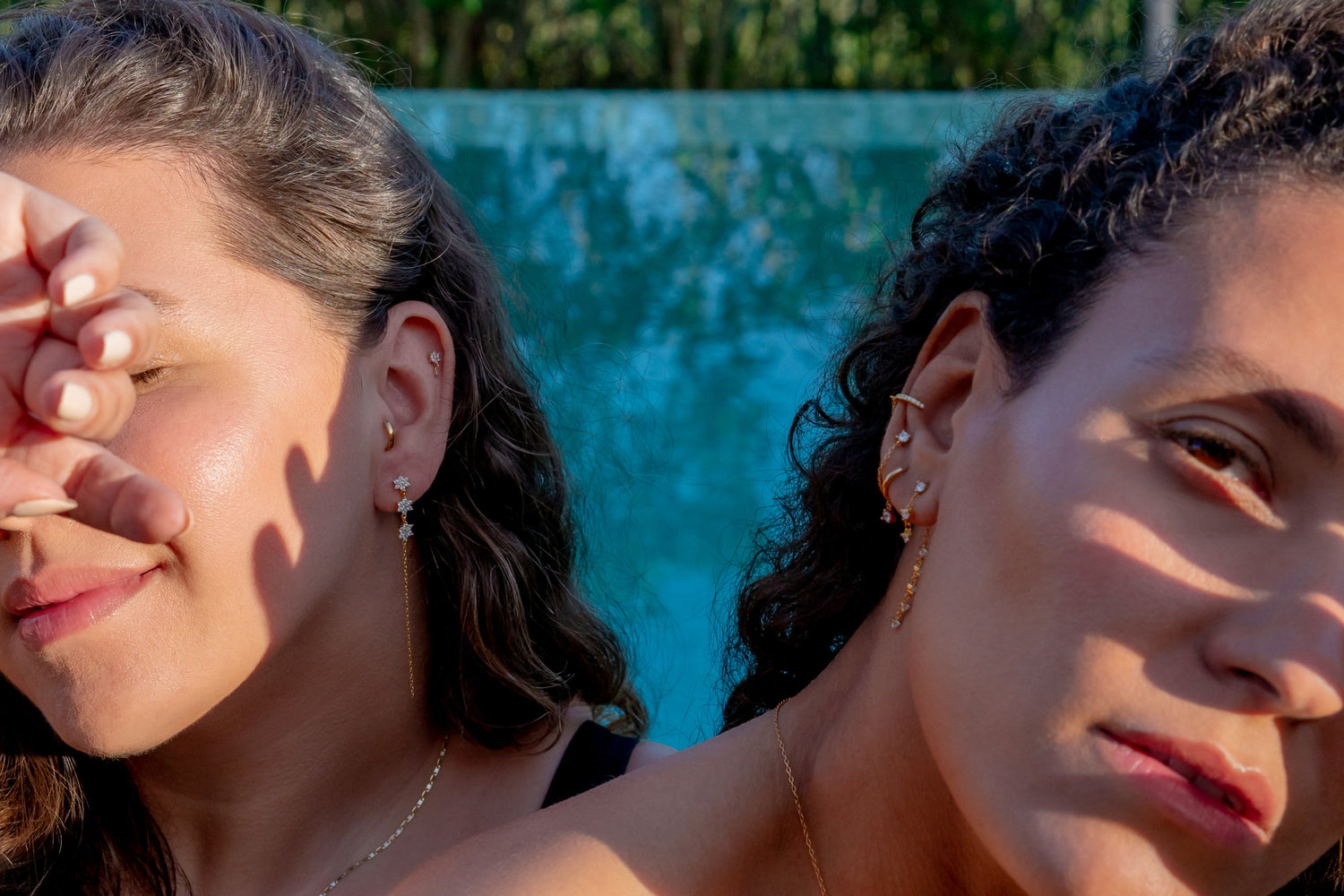 BENEFITS
FREE JEWELRY
Receive jewelry from our collections, free of charge.
COMMISSION ON EACH SALE
Earn up to 20% commission on sales generated by your promo code, shared on your social networks.
 PRIVILEGED ACCESS
Get early access to privileged information on promotions, product launches and events..
1. Join our team

Join our ambassador program by sending us the emoji "💎" in DM on Instagram. It's free to join!

2. Talk about Pohesia around you

Create content and share your promo code on your social networks: Tiktok, Instagram...etc. Word of mouth works too.

3. Get paid

Earn a commission on every sale generated. Our best ambassadors have the best benefits!
To join the program, send us the emoji "💎" in DM on Instagram:
Ambassador program
SILVER
GOLD
DIAMOND
Commission
10%
15%
20%
Revenues generated
0 to 200€/month
200€ to 1000€/month
1000€+ /month
Posting requirement

2x mois
Aucune
Aucune
Unique discount code

✓
✓
✓
Exclusive access to promos and launches

✓
✓
✓
60€ welcome gift voucher

✓
✓
✓
Jewels set offered every month

✓
✓
Exclusive invites to community events

✓
✓
Collapsible content
Best practices

Voici comment tirer le meilleur parti de votre programme d'ambassadrices :

Informations sur le programme :

Accédez à votre compte ici
Partagez votre code promo unique pour vous attribuer les ventes

Créer du contenu de qualité :

Les bijoux portés à l'oreille (propre) doivent être mis en avant, en close-up (prises bien cadrées et zoomées), … Voici un exemple.
Ayez les cheveux derrière l'oreille ou attachés. Essayez les bijoux d'abord pour vous familiariser avec et les porter correctement lors des prises
Nous vous recommandons de parler directement à la caméra lorsque vous présentez nos bijoux.

Conseils bonus :

Passez en revue plusieurs bijoux.
Partagez du contenu sur plusieurs réseaux sociaux pour maximiser votre visibilité.
Pensez comme un vendeur. Qu'est-ce qui motive votre public à faire un achat ?
Incluez votre code promo unique dans vos articles de blog et vos posts (Facebook, Instagram, Pinterest, …)
Guide de contenus

Lignes directrices sur les sous-titrages :

Partagez des recommandations honnêtes.
Partagez des valeurs de notre marque qui résonnent le plus avec vous.
Les voici : Bijoux de qualité, En Argent 925 et dorés à l'Or 24 carats, Résistent à l'eau, Prix accessibles, Livraison rapide.

Exigences :

Taguez-nous @pohesia_paris + #pohesia afin que nous puissions voir et interagir avec vos publications et messages !
Ne portez ou ne présentez que les bijoux Pohesia lors de vos partages

Autres exigences d'affichage :

Votre contenu ne doit pas porter atteinte aux droits d'auteur, aux marques de commerce, à la vie privée, à la publicité ou à d'autres droits personnels ou de propriété d'une personne ou d'une entité.
Le contenu que vous partagez ne doit en aucun cas être obscène, sexuellement explicite, pornographique, dénigrant, diffamatoire ou autrement inapproprié. Pohesia, à sa seule discrétion, peut supprimer ou exiger que vous supprimiez ce contenu.
Le contenu que vous partagez ne doit violer aucune loi.
FAQ

Quels sont les critères d'acceptation au programme d'ambassadrices ?

Avoir minimum 2k de followers sur Instagram
Être majeure


Comment suivre mes performances et mes commissions ?

Lorsque vous rejoignez notre programme d'ambassadrices, vous recevez une invitation pour créer votre accès ambassadrice. Cet accès vous permet de récupérer votre code promo unique et de suivre vos performances et commissions.


Comment Pohesia me verse ma commission ?

Le paiement de la commission est effectué à la fin de chaque moi.
Dans le cas où vous n'avez pas de structure juridique (auto-entreprise ou société) : la commission sera versée sous forme de bon d'achat à utiliser sur notre boutique.
Dans le cas où vous avez une structure juridique (auto-entreprise ou société) : la commission sera versée via un paiement.